Businesses in UAE stay optimistic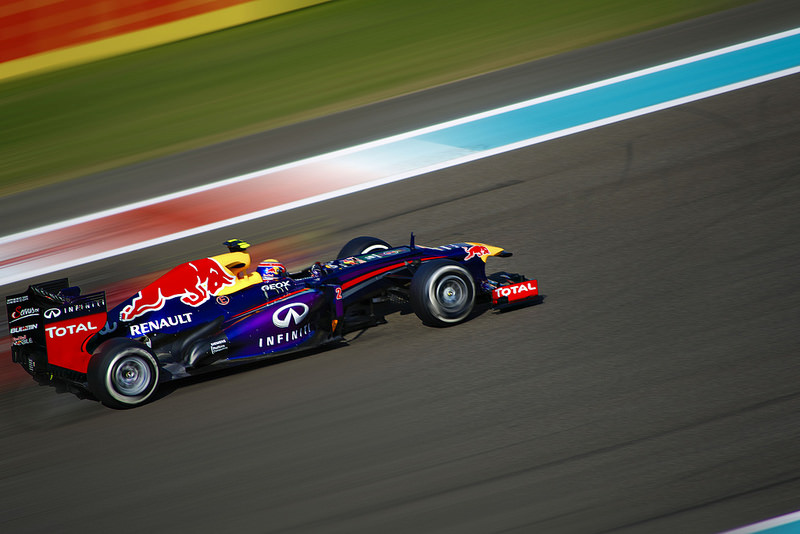 The UAE economy is expected to stay resilient to headwinds posed by volatile oil and equities, tight liquidity and slowdown in Europe, China and other emerging markets.


Businesses in the UAE will adopt a cautious approach to sustain a steady growth trend in 2016 despite a slowdown in the global economy in the wake of record-low oil prices and the geopolitical situation in the region.


Talking to Khaleej Times, industry experts said the UAE economy will stay resilient to headwinds posed by volatile oil and equities, tight liquidity and slowdown in Europe, China and emerging markets. They expressed confidence in the government's economic diversification policies and said the state's continued investment in infrastructure projects will keep the economy on growth trajectory in 2016.


"While the slowdown in the economy cannot be ignored amid a decline in oil prices, I don't see a need to press the panic button. I see banks continuing to be profitable, though it will moderate compared with 2015. This belief is based on the fact that the fundamentals of the economy are strong, with diversification helping to make it resilient to macroeconomic risks," Hussain Al Qemzi, chief executive officer (CEO) of Noor Bank, told Khaleej Times.


He said liquidity might have tightened compared to 2014, but it's also a fact that the sector's average capital adequacy ratio is 18.3 per cent, which is significantly higher than the required 12 per cent. Moreover, although a portion of SME financing has gone sour, it is less than five per cent of banks' books.


"Banks have become more risk averse, cooling lending growth. But it is prudent to take these short-term steps to make sure we do not run into systemic problems in the long run. Nevertheless, with the guidance and support of the central bank, UAE financial institutions will continue to perform steadily in 2016," he said.


To a question about the bank's plan for 2016, he said Noor Bank has grown steadily over the past eight years by playing to its strengths in the UAE's competitive banking landscape.


"The corporate and institutional business provides the bulk of our revenues and will continue to be a key driver for Noor Bank's growth in 2016," he said.


Over the past few years, he said the bank has significantly grown its retail footprint - this business will continue to be supported and "we will have a tailored approach" to target segments and product areas where the bank can create a leadership position. "We will continue to do business with cautious optimism and do not foresee any changes in staff," Al Qemzi said.



No panic



Rahail Aslam, chief executive of Select Group, said businesses and investors' confidence remained stable with no panic despite the softening in the real estate industry since the fourth quarter of 2014.


He said it's interesting to see the diversity of international investors in the property market, encouraged by Dubai's infrastructure, strategic location, political stability and lucrative investment opportunities.


"Business activities for later this year are more promising and we are expecting a modest economic rebound by the end of 2016. We expect to see mobilisation of many 2020 related projects later this year," Aslam told Khaleej Times.


He said some businesses will have to adapt their strategies to ensure longevity in this changing economic environment.


"We are positive that under the directives and patronage of His Highness Shaikh Mohammed bin Rashid Al Maktoum, Vice-President and Prime Minister of the UAE and Ruler of Dubai, economic challenges will be conquered and the healthy business environment should resume later this year," he said.



A year for consolidation



Amit Rupchandani, managing director for Middle East and Africa region at Obi Worldphone, said that with technology converging more and more in our daily routines, organisations should map out latest trends. This will give companies a better position in the market and an ability to adapt mobile technology instantly to challenging economic factors and to identify new opportunities.


"Despite some challenging periods, the UAE has developed into one of the most promising emerging markets, and has always invested heavily in technology. 2016 will be no different, and we foresee Dubai continuing to be the gateway for global technology."


Harmeek Singh, owner and founder of Plan b Group, said 2016 is going to be a year of consolidation and businesses will have to adopt an open approach to opportunities.


"Businesses should remain open to alternatives and be adaptable. A 'Plan b' will be essential for entrepreneurs to sail through any global economic challenges," he said.


"It's how you look at the market, and I strongly believe that every challenge creates new opportunities for innovators. It's the perfect, in fact essential time for businesses to invest in improving their position, operational efficiency and service levels. The key to the success of any business in 2016 will be to retain existing revenue streams to minimise the effects of environmental fluctuations."


Sajid Ali, director at Sumansa Exhibitions, said Sumansa Group is expected to launch its operations in London and Hong Kong this year.


"Our plans for 2016 were set in mid last year and we are excited to see the teams working on this plan day by day... We are on track to achieve a 70 per cent growth in 2016 as compared to last year," he said.


To a question about the impact of oil prices and a slowdown in the economy, he said it's a concern at the back of "your mind, but I believe the oil price will go up slightly this year".


"But the good thing is that Dubai growth is based majorly on non-oil based activities - tourism, trade and real estate are the main sectors of the economy. Dubai continues to invest in all major projects announced and the government is the most proactive and capable," he said.
credit to Khaleej Times