Nakheel awards over Dh430m contracts for Deira Islands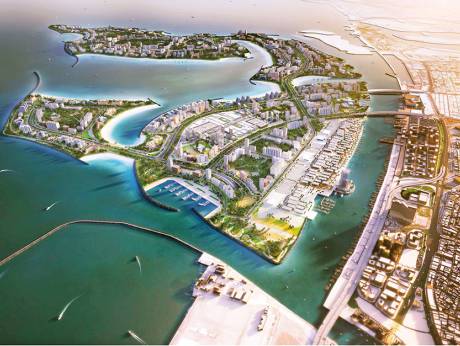 Deals are for sewage treatment plant, district cooling plant, substation and piling work for an 800-room resort
Dubai

Master developer Nakheel has awarded four contracts — collectively worth more than Dh430 million — for Deira Islands, its new, 15.3 square kilometre waterfront city currently under construction in Dubai.

The contracts, covering islands A and B of the four-island development, are for a sewage treatment plant, a district cooling plant, a substation and piling work for an 800-room resort.

Nakheel has now invested nearly Dh7.5 billion in infrastructure and construction contracts for Deira Islands so far.

With a diverse range of retail projects, resorts, hotels and residential developments, Deira Islands will transform Dubai's Deira district into a world-class hub for tourism, retail and entertainment.

The waterfront city will add 40km, including 21km of beach, to Dubai's coastline and pave the way for the development of hundreds of hotels, residences and attractions. Deira Islands is expected to have a population of 250,000 and to create 80,000 jobs.

In April, Nakheel awarded a construction contract worth Dh4.2 billion for Deira Mall, the centrepiece of Deira Islands and Dubai's biggest shopping mall in terms of retail space. Meanwhile Deira Islands Night Souk, with more than 5,300 waterside shops and restaurants, is under construction and due to open in 2018.
Staff Report (2017, August 09). Nakheel awards over Dh430m contracts for Deira Islands. Gulf News. Retrieved from http://gulfnews.com/business/property/nakheel-awards-over-dh430m-contracts-for-deira-islands-1.2071593
Image Credit: Courtesy: Nakheel