Al Furjan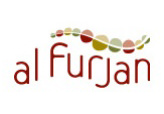 Al Furjan is just what the name says – a cluster of 'small villages'. Located within the heart of the New Dubai, east of Ibn Battuta Mall, behind The Gardens and south of Discovery Gardens, its 'neo-urbanism' aims to combine the charms of traditional neighbourhood living with the conveniences of a modern lifestyle. The community comprises four separate villages, East, West, North and South that share a central theme despite each having its own distinctive features. Connected by open spaces and cul-de-sacs, the community has a deceptively old world charm that belies its sophisticated layout.
Features:
819 residential units comprising terraced houses and 3, 5, and 6 BHK villas.
Variety of home types and floor plans to meet varied client requirements Extensive sporting facilities.
Village Centers with restaurants and shops that cater to everyday needs within walking distance.
50 hectares of parks and outdoor spaces, including sports facilities, pools, and cycling trails.
Accessibility and advantages:
Close proximity to Jebel Ali Port, Dubai Central Airport, Knowledge Village, Internet/Media City Excellent access via three main roads - the D59 , East West Parallel Road and E77 that connects with Jebel Ali Port, Emirates Road and Dubai.
affiliate tracking url | THE SNEAKER BULLETIN