Arabian Ranches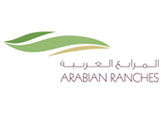 Invite yourself to an exclusive lifestyle that is steeped in the mystery and beauty of the desert. At Arabian Ranches, you will find yourself drifting into a world that moves at its own pace. Switch off from the monotony of city life and treat your senses to a delightful journey of discovery and indulgence in this desert paradise, created as an ideal getaway for the mind, body and soul.
Your own private retreat set in the heart of the desert where sophisticated living meets country lifestyle, complete with an 18-hole golf course. Comprising 12 separate sub-communities each with its own features, the Arabian Ranches villas have something to suit every palette. Located 9km inland from intersection 4 on Sheikh Zayed Road near the Mall of The Emirates, it is a villa community that caters to an equestrian lifestyle, with riding trails and bridle path links.
Features:
Modest 2 bedroom townhouses to luxurious 6 bedroom villas.
Options for villas with Golf Course view.
Garden space for all villas.
Individual pools for medium to large sized villas.
Schools, medical and recreational facilities.
Village center, club house, horse stables and polo club.
Shopping centers, restaurants, parks.
Accessibility and advantages:
Located off Emirates Road, with easy access to Abu Dhabi, Al Ain, Sharjah.
15 minutes' drive to Dubai Airport.
Minutes away from the Dubai Bypass Road to RAK and Fujairah.
Arabian Ranches provides a unique lifestyle that combines tranquility with safe outdoor sports, giving its residents the best of both worlds. A landmark in itself, an Arabian Ranches property is the last word when it comes to holistic living. Excellent return for investment in every way, for both small and large families.
Sports brands | adidas Ultra Boost 1.0 DNA ZX 9000 Mint - Grailify