Number of multi-millionaires buying second homes in Dubai growing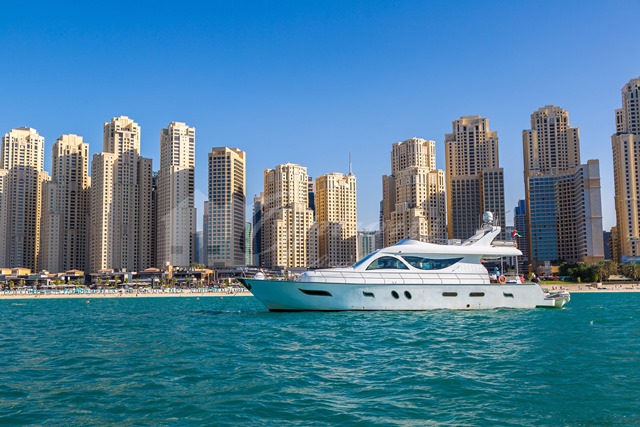 Dubai is one of the world's top favourite destinations for wealthy individuals looking to buy a second home
Dubai: When leisure-seeking, jet-setting wealthy individuals want more out of life, they do whatever suits their fancy: splurge on yachts, vacation in exclusive resorts, or buy a second property.

And when it comes to acquiring a new abode, trend-setting destinations like Dubai always come to mind.


Data compiled by New World Wealth, a specialist in high-net-worth residents, showed that Dubai, known for its white sandy beaches and year-round sunshine, is now the top fifth second-home hotspot for the ultra-rich and is well on its way to becoming the top pick among the world's well heeled.
There are currently around 522,000 multi-millionaires, those wealthy individuals with at least $10 million (Dh36.7 million) in the bank and other assets, globally. New World Wealth estimates that approximately 87 per cent of these individuals have bought second houses in other places.

Dubai has emerged as one of the most popular locations for these homes, with an estimated 8,600 multi-millionaires acquiring second properties in the city as of December 2016.
Every year, real estate listings in Dubai feature a number of high-end luxury homes, such as the Signature villa in The Palm (pictured above) costing Dh58 million. And every year, more investors with deep pockets come to the emirate to splurge on these types of homes.

According to New World Wealth, the number of wealthy individuals acquiring second homes in the emirate has increased notably over the past year and surpassed those recorded in popular areas, such as The Hamptons, Miami, Geneva, Paris, Zurich and Los Angeles.
Sport media | Sneakers Nike

On the other hand, the number of wealthy residents buying second homes in other hotspots like London, Paris, Rio and Rome, has been on a decline.
Still a great majority of the rich have a preference for luxurious mansions or the old English-style dwellings, with London topping the list and attracting a total of 19,500 multi-millionaires buying their second homes as of 2016. The figure, however, is down from 21,500 recorded in 2015.

New York and Hong Kong real estate attracted 18,400 and 15,000 of these wealthy individuals, respectively, while Singapore recorded 11,700, just ahead of Dubai, in the same period.
Top 10 second-home hotspots for the rich (Number of multi-millionaires buying second homes)

1. London: 19,500

2. New York City: 18,400

3. Hong Kong: 15,000

4. Singapore: 11,700

5. Dubai: 8,600

6. The Hamptons: 7,800

7. Geneva: 5,500

8. Miami: 5,000

9. Paris: 4,800

10. Zurich: 4,600

Source: New World Wealth
Maceda, C. (2017, June 19). Number of multi-millionaires buying second homes in Dubai growing. Gulf News. Retrieved from http://gulfnews.com/business/money/number-of-multi-millionaires-buying-second-homes-in-dubai-growing-1.2045845