Home is where smart(phone) is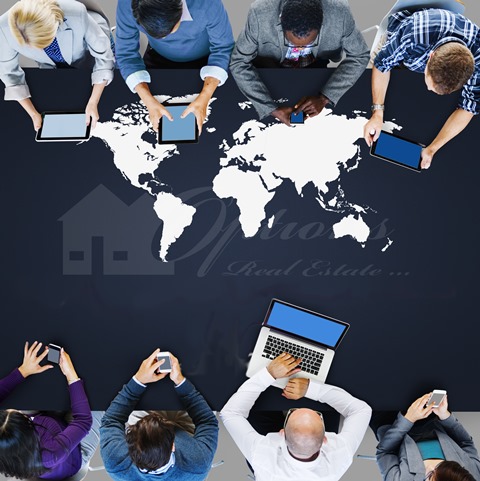 Though social media dominates the revolution of Internet in our daily lives, there are new domains such as search for cars, gadgets and movie reviews that are catching up fast.

The new trend evolving quite fast among UAE residents is online search for properties as well as for areas where to live.

Nearly seven out of 10 buyers in the UAE search for available properties online and also check the value of their current home on different property portals using their mobiles and emails. While 65 per cent go online to search for areas where to live and information about taxes and regulations, according to a new research by HSBC.

Despite the fact that the UAE residents are lagging in terms of buying and renting properties through online property portals as compared to other developed markets, but this trend is catching up fast and they are increasingly becoming comfortable to buy and rent a home through "property technology" (PropTech) revolution which has now arrived in the UAE.
Sports News | M2k Tekno
Therefore, a number of property listing websites and mortgage comparison portals have been mushrooming of late, offering a wide array of services to improve and simplify the home buying process. In addition, technologies include live chat services, searchable databases of online brokers and agents, and cloud-based services that let website visitors save property favourites for later viewing on any device.

"The UAE is an avid adopter of tech. this region is consistently ahead of the West on mobile adoption rates. Plus, almost three-quarters seeking property online is still a healthy majority. But in terms of being behind our Western counterparts, the quality control of online listings has a lot to do with this," says Paul Stewart-Smith, CCO of Propertyfinder Group.
"(UAE) Consumers are absolutely ready. Our recent Trends 2017 report found that real estate agents are heading away from their desks and are on-the-go: 74 per cent are managing all of their activity from their smart phone. I think that shows sellers are meeting customers where they are: online," he said, adding that in those established markets like the UK or America, there is full market transparency.

"Transaction data, listing history and price changes are instantly available on any property online. The UAE, by comparison, is still growing into itself as a similarly transparent market. But as property data improves and the transaction process becomes more seamless, more and more savvy buyers will find themselves online."

Kunal Malani, Regional Head of Customer Value Management, Retail Banking and Wealth Management, HSBC, MENA, said the process of buying a home in the UAE will change substantially in coming years as transactions will be more streamlined with buyers and sellers having greater control and relying much more on technology.

"These efforts are being led by UAE smart government and Smart Dubai initiatives, and forward-looking government entities and regulators such as the Dubai Land Department (DLD) and its Real Estate Regulatory Agency. By putting a growing number of databases and services online, they are demonstrating the early power of PropTech and helping to simplify the home-buying process," he noted.

Samer Abdin, General Manager, Dubizzle Property, says there are many reasons that can contribute to the UAE percentage being lower than in other countries, such as the reliance on relationships, informal networks and newspaper listings to search for properties.

In addition to this, many property developers in the UAE are quite aggressive with their on-ground marketing activities, more so than other countries. These include activations and sales stands in high footfall areas, lavish sales centres, as well as large advertising campaigns to promote projects, Abdin said, adding that these immediately capture the attention of potential buyers, and can ultimately affect the percentage of property buyers using online tools to search for properties.

Abdin sees the property technology's outlook is bright as it's rapidly evolving and developments in virtual and augmented reality, as well as artificial intelligence are coming to all sectors.

"Eventually, these will reach the property sector and it is our job to make this transition as easy and as seamless as possible for the consumer. The shift towards mobile will also continue and those in the property sector will have to make features more personalized, convenient and accessible to consumers anytime, anywhere," he noted.

Asma Dakkak, Research Manager with property consultancy JLL, Dubai, says, "While many people in the UAE are already doing their property research online, physically visiting an estate agent's office could soon become a thing of the past. Property websites are becoming considerably more sophisticated, including by partnering with real estate consultants to use big data to bring more and better properties to prospective buyers."
Abbas, W. (2017, July 27). Home is where smart(phone) is. Khaleej Times. Retrieved from http://www.khaleejtimes.com/business/real-estate/home-is-where-smartphone-is