Indians, Pakistanis pour Dh27b into Dubai real estate
UAE nationals pitch in with Dh37b in 18 months from January 2016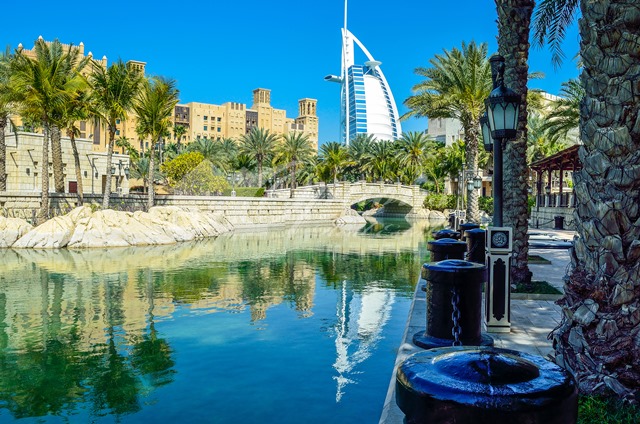 Dubai: Indian and Pakistani nationals put in a combined Dh27 billion-plus into Dubai property over the last 18 months, with the number of transactions they were involved in totalling 16,000.

Indian buyers continue to make up the largest contingent of overseas buyers, with Dh20 billion.

Saudi investors bought Dh12 billion-plus of property during the same period, while Jordanian and Egyptian citizens pumped in more than Dh4 billion.

But UAE nationals are still the highest spending grouping, with Dh37.4 billion, according to data from the Dubai Land Department.
affiliate tracking url | Nike Air Max 270
Clearly, many of these buyers felt there were some good deals going around as developers started getting extra generous on their incentives.
These combined investments helped secure a turnaround in market fortunes, particularly since mid-2016.

Currently, many of the key freehold clusters are showing slight value gains, or where they haven't, managed to arrest the slide.

The bulk of the freehold investments continue to be generated from offplan.

In all, 217 nationalities generated Dh151 billion worth of deals in the 18-month period from January 2016. In all, there were 71,000 deals registered with the Land Department.

"This list has been unveiled at a time when our real estate market is preparing for a new phase of growth in the run-up to Expo 2020," said Sultan Butti Bin Mejren, Director-General of Dubai Lands and Properties Department.

In a sign of where Dubai's developers could be looking more closely in future, Chinese investors came in eighth in the nationality rankings, with 2,177 transactions adding a combined Dh3.1 billion.

Some of the biggest developers have been doubling their marketing and sales efforts in China, and tying up with brokerage firms there.

For the moment, the Chinese interest is swirling around premium properties, including serviced apartment offerings from branded entities.

While there is no break-up given on how many of the Indian buyers are based locally and in the wider Gulf region, the Dh20 billion plus is still quite a significant total.

More so as India demonetised Rs500 and Rs1,000 notes in November last year, which resulted in domestic property sales taking a dive in the subsequent three-to-four months.

Market sources said overseas Indian buying was quite steady during the first six months of the year, particularly on the offplan side.

On the ready property side, some of the options on the Palm are finding buyer support, and similar is the case on Dubai Marina.

Emirates Hills — with the odd deal fetching Dh100 million — is of constant interest for a certain type of buyer.

And for these buyers who want offplan and in an even more secluded island setting, there are the Bvlgari Residences on Jumeirah Bay.
Nair, M. (2017, August 29). Indians, Pakistanis pour Dh27b into Dubai real estate. Gulf News. Retrieved from http://gulfnews.com/business/property/indians-pakistanis-pour-dh27b-into-dubai-real-estate-1.2081433
Nair, M. (2017, August 21). Developer gets on with last residential tower plot in JLT.
Gulf News. Retrieved from http://gulfnews.com/business/property/developer-gets-on-with-last-residential-tower-plot-in-jlt-1.2077681