'Dubai Safari to be ready before National Day'
Lootah says wildlife project to have new soft opening in early November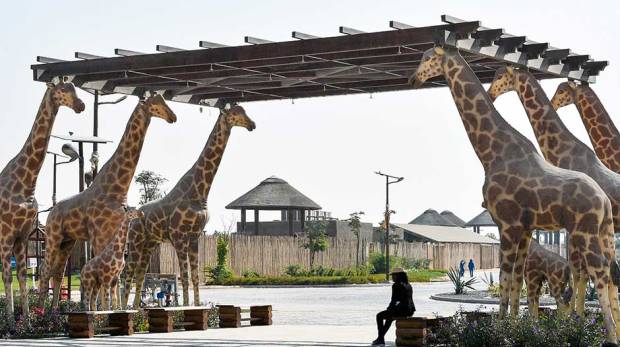 Dubai: Dubai's much-awaited Dh1-billion wildlife project, Dubai Safari, will be ready ahead of the 46th National Day of the UAE, a top official confirmed to Gulf News on Monday.

The project had missed its previous opening date.

However, work is going in full swing and is expected to be wrapped up by the end of November, confirmed Hussain Nasser Lootah, director general of Dubai Municipality.
Speaking to Gulf News on the sidelines of a press conference at the municipality headquarters, Lootah said: "We are expecting to complete and hope to open Dubai Safari by the end of November."
Best Sneakers | Marki
The UAE will mark its 46th National Day on December 2, 2017.

He said there will be a soft launch of the project under progress in Al Warqa in the beginning of November for testing of the operations.

When asked if the public will be able to visit Dubai Safari by the end of November, he said:

"By the end of November [the first phase of] the project will be complete."

"But for the official opening, we have to wait for the right time when His Highness will do it," he said referring to a grand inauguration by His Highness Shaikh Mohammad Bin Rashid Al Maktoum, Vice-President and Prime Minister of the UAE and Ruler of Dubai.

Gulf News had earlier quoted Lootah as saying that Dubai Safari would start receiving visitors after the 2017 summer.

When asked about the new opening timeframe revealed by Lootah on Monday, Tim Husband, the technical director of Dubai Safari, said: "We are pushing hard to meet this deadline and at this time I can't see why we wouldn't reach our goal."

"We will have most of our collection in place for the soft opening," he added.

Earlier this year, Husband had told Gulf News that Dubai Safari will be home to around 3500 animals in its first phase.


Dubai Frame
Regarding the opening of Dubai Frame, Lootah said: "Dubai Frame will also be complete around the same time. We can have a lot of things by the end of this year."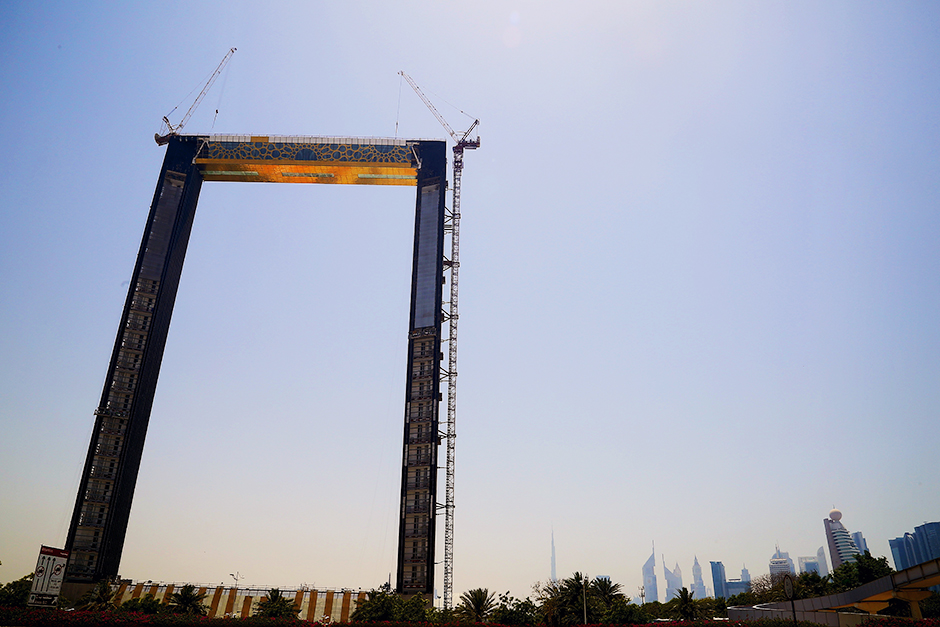 The golden colour claddings of the Dubai Frame glistens as the construction work progresses swiftly on this spectacular piece of architecture. Clint Egbert/Gulf News
In July, the municipality had said the Dh160m iconic tower designed to frame the emirate would be inaugurated by the end of 2017.

In the making since 2013, the150 metre-high, 193 metre-long golden tower featuring a glass bridge in Zabeel Park, will offer a 360 degree view of the new and the old Dubai's skylines on either side of it.
By Sajila Saseendran, Senior Reporter
http://gulfnews.com/news/uae/tourism/dubai-safari-to-be-ready-before-national-day-1.2095619