Dubai first city of choice for real estate investors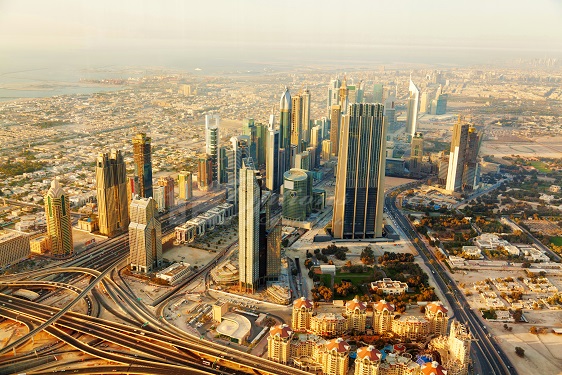 Invest in Dubai aims to highlight Dubai's position in real estate on a global front.

Dubai should be the 'first city of choice' for the investors and all the stakeholders in the economy are working towards that, this was positive message sent by the top real estate players at the unveiling of Invest in Dubai on Tuesday.

The Dubai Land Department (DLD), through the Promotion and Real Estate Investment Management Sector, launched its new 'Invest in Dubai', a year long virtual initiative under the theme 'Discussing the opportunities that arise from Dubai as a real estate investment destination'.
Asics shoes | AIR MAX PLUS

The initiative aims to highlight Dubai's position in real estate on a global front. It also sets out to confirm the vision and aspirations of Dubai, being a leading city in the world underpinning various real estate investment projects through an automated, virtual platform that features everyone operating in this field, including developers, investors, and brokers, linking them with investors from around the world.


Sultan Butti bin Mejren, director-general of DLD, said Dubai is witnessing successes that reflect the flexibility of the government's directives during all circumstances, which qualifies it to enter a vital stage that would reflect the strength "We need to unify our visions, bring together real estate minds from around the world, and harness tools and capabilities are of utmost importance for us to help shape the future of real estate in a manner that enhances the sustainability of our successes to achieve global leadership in Dubai's real estate market," he said.

The new initiative keeps pace with the current changes in the real estate market, promotes the quality of life in Dubai and the diversity of cultures and nationalities, emphasises Dubai's market and its attractiveness, and offers real estate knowledge as well as distinguished services to all investors.

"Through our new initiative, we will invite outstanding real estate minds from all over the world to communicate through this unique and beneficial virtual platform, where they can build new relationships and attract real estate investments to build a phenomenal global city that has inspired us to progress into the future and overcome all our challenges," Majida Ali Rashid, CEO, Promotion and Real Estate Investment Management Sector at DLD, said.
During the current pandemic, she said Dubai has proven itself to be one of the top-performing cities.

"We also witnessed together its success and financial stability as well as the flexibility of the government's performance. We would like to take this unique opportunity to strengthen our international relationships further and enhance Dubai real estate practices with the help of globally distinct and knowledgeable minds," she said.

The organisers of the initiative are looking forward to achieving a number of important goals, including empowering investors in the real estate market to contribute to the new platform in developing their businesses and organising access to distinguished and comprehensive services in the real estate field.

The initiative will also play an important role in highlighting the various real estate investment projects and confirming the attractiveness of Dubai's real estate sector. This initiative will cover Dubai and countries from all over the world that are looking to start investing as well as investors looking to live in Dubai.

In a webinar held with leading sector experts, Atif Rahman, director and partner of Danube Properties, said the prices and affordability that is available in Dubai property sector today may never be possible in the near future, so investors should make most of this golden opportunity.

"The emirate is known to offer safe market, ease of doing business and return on investment. The resilience displayed by the sector during the outbreak of Covid-19 is testimony of the building of strong economy."

Highlighting DLD's digital agenda, Majid Al Marri, CEO, of Registration and Services, Dubai Land Department, said the DLD is committed to bring in best practices that will boost investment in the real estate sector.

"With digital economy being the top priority, we have ensured that smart processes are introduced to save on cost and time and that will help investors."

In last three months, DLD completed 100,000 transactions electronically during the Covid-19 phase with 25 service centres in Dubai.

Akil Kazem, Chief Commercial of Nakheel, said: "With every challenge comes opportunity and we at Nakheel have observed there is a willingness and demand from residents to upgrade. The villas are still in demand as they are offering good prices and deals, there is also a demand for ready products."

Suhail bin Tarraf, chief operating officer of Emirates Islamic. said: "The bank is closely working with the developers and in the process of expediting approvals and financing of the properties. We are also deploying blockchain technology to introduce smart processes that will help the bank to transact with developers and consumers more efficiently." - sandhya@khaleejtimes.com
D'Mello, S. (2020, July 08). Dubai first city of choice for real estate investors. Khaleej Times. Retrieved from https://www.khaleejtimes.com/business/local/dubai-first-city-of-choice-for-real-estate-investors-