Dubai realty set for V-shaped recovery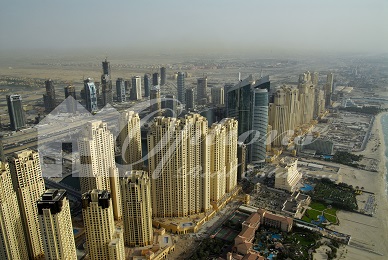 Strong June transactions lay foundation for rebound; more units being sold
Real estate sale transactions in Dubai jumped by 60 per cent month-on-month in June 2020 signalling patterns of a V-shaped recovery, according to developers and property experts.
jordan Sneakers | Nike nike dunk high supreme polka dot background , Gov
Real estate portal Property Finder said the sector in Dubai has been transacting more than 570 sales transactions weekly on average over the past several weeks as the secondary market bounced back to pre-Covid levels.

"During the past three weeks the number of weekly real estate sales transactions has been consistently increasing by almost 11 per cent on average," the portal said in its report.

The second quarter saw total sales transactions of 5,564 worth Dh10.88 billion, which is half of what transacted in the first quarter.

"A strong June laid the foundation for a faster recovery and we are seeing patterns of a V-shaped recovery as the sector is back to the transaction levels of February and early March 2020," it added.

"This brings the year-to-date total of 15,893 total sales transactions worth Dh32.49 billion."
"We all know that Dubai has an excellent track record for bouncing back from adversities. I am not surprised by the report as Dubai's investment market offers a plethora of opportunities for investors. It is one of the safest and lucrative investment markets across globe, giving one of the highest returns on investment of around six to eight per cent, which is expected to increase in the coming months," said Rizwan Sajan, founder and chairman of Danube Group.

"Dubai laid strong foundations for everything it does because it is based on a shrewd brainstorming, meticulous planning and professional execution. The popular metropolitan has set many examples to follow. The most recent one is effectively confronting the challenges caused by Covid-19 and repercussions related to it," said Imran Farooq, CEO of Samana Group.

"The market has started seeing the signs of recovery. The start of tourist arrivals and increasing number of real estate transactions are the signs of healthy recovery. Therefore, it does not seem far to see Dubai getting into a V-shaped recovery."

Farhad Azizi, CEO of Azizi Developments, said the developer sold just around one apartment per week during the early months of the pandemic, but is now selling five to six per day.

"Before the pandemic, it was around 15 per day. As a construction-focused developer, we are working around the clock to complete our projects, especially now, at a time when a comfortable home is more important than ever before," said Azizi.

"While we have taken several precautions, we are fully operational and proud to be a leading entity in one of the UAE's most vital sectors. We are committed to our unremitting pursuance of developing homes and lifestyles, and our integral role in safeguarding the real estate sector against the implications of Covid-19," he said.

Azizi said despite the current global situation, the developer would continue to develop projects at an accelerated pace and proactively serve as a catalyst to the UAE's vision and development.

The secondary market accounted for only 28 per cent of total sales in April and 33.5 per cent of total sales in May. However, in June 2020, this returned back to the normal trend we have seen since 2019 as the secondary market accounted for 53 percent of total sales transactions, said the report.

"We have clearly seen pent-up demand during this time and some real estate agencies are having record-breaking months. Mortgage enquiries are high; interest rates are at an all-time low and the banks are giving their best offers yet. The demand for villa/townhouses have increased by over 400 per cent since the crisis started and I believe the summer months will continue to be busy as most will not travel and prices are very attractive," a spokesperson of Property Finder said.

The top areas for secondary sales transactions in June 2020 were Dubailand (8.2 per cent), Business Bay (6.3 per cent), Dubai Marina (5.9 per cent), Town Square (5.7per cent) and Dubai Hills Estate (5.2 per cent).

The top areas for off plan sales transactions in June were Mohammed bin Rashid city (15.6 per cent), Jumeirah Village Circle (11.7 per cent), Downtown Dubai (9.2 per cent), Business Bay (8.4 per cent) and Dubai South (7 per cent).

The top five areas for which consumers posted enquiries on Property Finder for residential properties in June were Dubai Marina, Dubai Hills Estate, Palm Jumeirah, Jumeirah Village Circle and Downtown Dubai.

The top areas where consumers sent enquiries for in June 2020 for residential properties for rent on Property Finder were Dubai Marina, Jumeirah Village Circle, Dubai Hills Estate, Downtown Dubai and Business Bay.


Isaac, J. (2020, July 08). Dubai realty set for V-shaped recovery. Khaleej Time. Retrieved from https://www.khaleejtimes.com/business/real-estate/dubai-realty-set-for-v-shaped-recovery