DIFC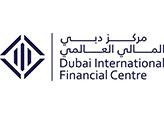 DIFC is the financial hub for the Middle East, Africa and South Asia, providing a world class platform connecting the region's markets with the economies of Europe, Asia and the Americas. The Centre's ecosystem includes an independent regulator and judicial system, a global financial exchange, inspiring architecture, powerful, enabling support services and a vibrant community. The infrastructure within the district features ultra-modern offices space, retails outlets, cafes and restaurants, art galleries, residential apartments, public green areas and hotels. Currently, more than 1,327 active registered companies operate from the Centre, with a combined workforce of 18, 521 people.
Individuals and companies seeking to set up in DIFC can look forward to an outstanding array of support facilities and incentives for growth and development. Working in a 'city within a city', businesses located in the Centre can make the most of a dedicated ecosystem within a rapidly growing market situated on one of the crossroads of the globalized economy.
Features:
Aside from more business-focused activities, a distinctive characteristic of DIFC is that it can provide a 'city within a city' experience with a complete range of community-enhancing lifestyle activities and events. DIFC also provides a distinctive retail offering easily walkable open-air and air-conditioned blend of retail, fine dining and café options. As part of its vision to strengthen the role of art in society, DIFC also seeks to support the development of Dubai as a regional and international centre for art and culture. This section contains complete information on the art galleries, cafés and restaurants, retail outlets and educational institutions in the DIFC.
With over 4,300 spaces in the Gate Buildings and Gate District, there is ample parking for DIFC tenants, visitors, reserved valet spaces and disabled parking. The parking is paid on an hourly basis with payment terminals stations at all the building exists.
Accessibility and advantages:
Centrally located between new and old Dubai, DIFC is in proximity to some of the city's best schools and healthcare facilities. The Centre has direct access to Dubai's main highway, providing ease of travel to major hubs such as the Dubai International Airport, Jebel Ali Free Zone, Dubai Internet City and Dubai Media City. World-class shopping malls and immaculate beaches are also just a short distance away.
Running Sneakers | Nike Shoes, Sneakers & Accessories